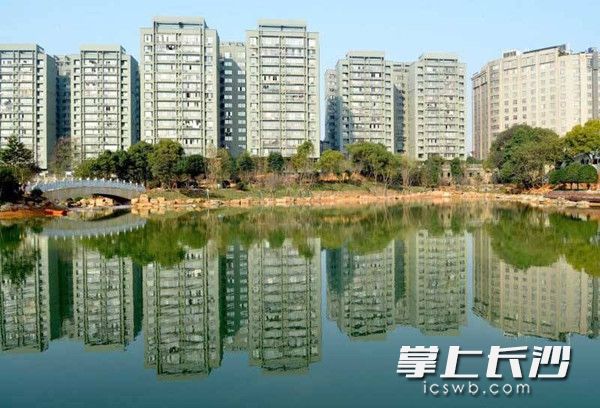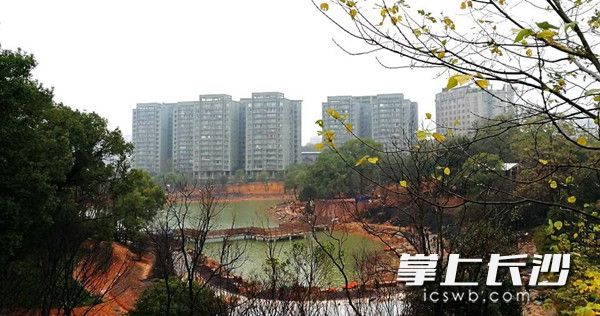 According to the Changsha Landscape Architecture Administrative Bureau, the Haitang (Chinese flowering crabapple) Park will open to the public at the end of December, 2018. It is situated at the southwest corner of the intersection of Xinshao Road and Xinyao Road, Tianxin District, Changsha. It will be another ideal place for residents to go for sightseeing, recreation, fitness, and leisure.
The park is among residential communities. It covers an area of about 74,781 square meters. There are one pavilion, one pergola, 2 landscape bridges, 2 drop water areas, and 30 parking lots in the park.
The park is designed with a streamlined layout, and is divided by plants into different areas, including the entrance area, lawn area, core water body area, hiking area, pavilion, corridor, and recreation garden. It boasts rich plants and natural landscape. Many Chinese flowering crabapples are planted here, together with camphor, osmanthus, and other trees and flowering shrubs, constituting an ideal ecological environment for green trees and flowers.
Source: Xinhua