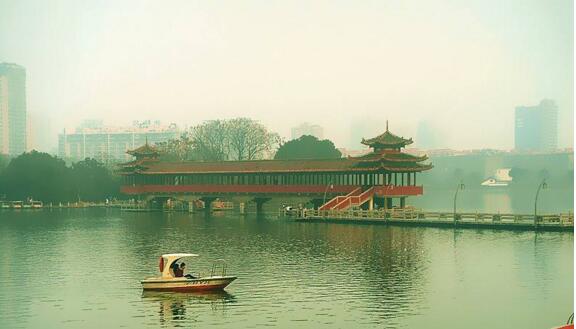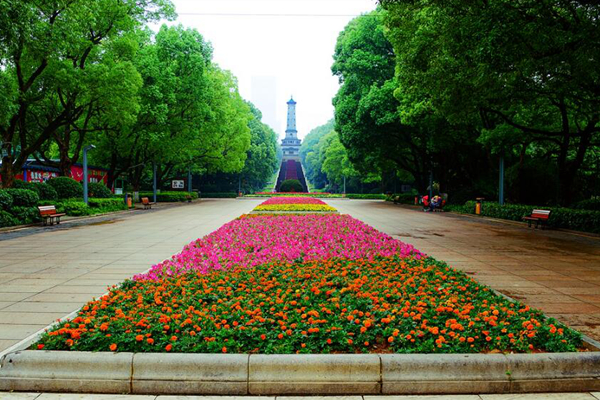 Hunan Martyrs Park is the largest park in Changsha integrating commemoration, sightseeing and entertainment.
Built in 1951 and opened to public in 1953, Hunan Martyrs Park covers a total area of 153.3 hectares. On the 58.7-meter memorial tower lies an inscription written by Chairman Mao. Inside, we can find over 90 martyrs' portraits and the famous sayings collected from more than 100,000 Hunan martyrs.
Over recent years, the scenery remains as beautiful as before with the supporting facilities improving significantly. And this is also true of the green coverage. To be more specific, the green area has reached 860 mu (about 57.3 hectares) while the forested area now amounts to over 500 mu (about 33.3 hectares) with 126 tree types and 144 flower species.
Every year, some 10 million tourists pay a visit to this park. On sunny days the number of citizens visiting the park for morning exercises may sometimes amount to as many as 15,000.
Photo source: hunan.gov.cn