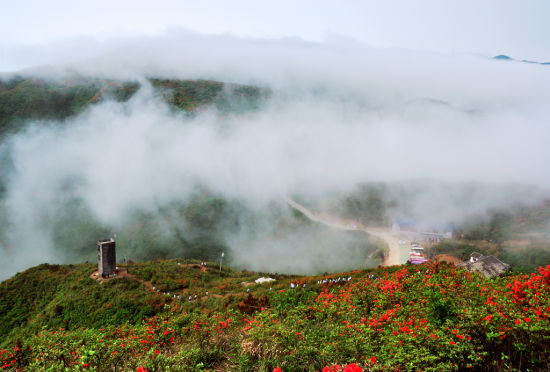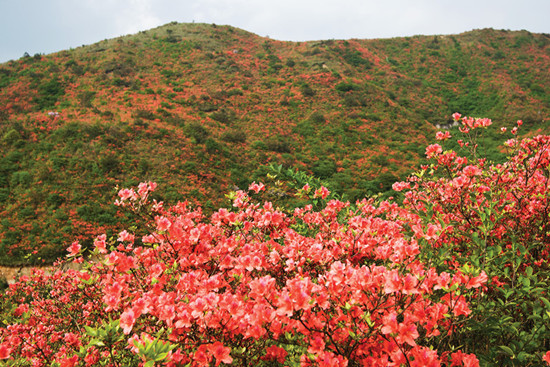 Dawei Mountain National Forest Park is a large state forest park located about 148 kilometers from Changsha in Liuyang City. To get there, you can choose to take either the morning or the night bus from Changsha City, or alternatively you can head first to Liuyang City before hopping on one of the many buses headed for this attraction.
Dubbed the "Green Pearl of Eastern Hunan", Dawei Mountain National Forest Park was set up in July 1992 under the approval of the Ministry of Forestry; it lives fully up to its moniker, with its breathtaking natural scenery and abundance of unrivalled, quiet beauty.
Home to 23 plant species, 17 tree species, 1,200 species of butterflies and 14 species of rare animals all under the government's stringent protection, Dawei Mountain National Forest Park is nothing less than a natural animal and plant museum. To whet the animal lover's appetite, clouded leopard, pangolin and the Jiguan snake are present in the area.
Also considered sacred territory for the practicing of Buddhism, within the park you will find a total of 48 temples and temple ruins, some of which include the Yuquan Temple and the Honglian Temple. In summertime July, the temperatures average 23 degrees Celsius, making it most ideal for sightseeing all 91 places of interest within the park.
Admission fee: 90 yuan/adult for peak season; 68 yuan/adult for off season
Source: viasingapore.com
Photo source: hunan.gov.cn
Updated on April 12, 2021