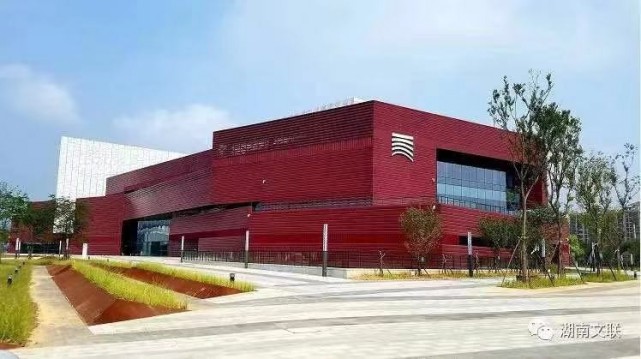 Hunan Art Museum is located on the west bank of Xiangjiang River and at the foot of Yuelu Mountain. It is adjacent to Central South University and opposite to Orange Isle. 
The project of the construction of the museum was determined in May 2012. So far, the construction has been finished. With a total investment of 398 million CNY, it covers an area of over 50,000 square meters and a construction area of over 24,700 square meters. 
The museum consists of five major areas: exhibition area, public service area, area for academic purposes, office area, and collection area. It integrates the functions of exhibition, cultural service, international exchange, academic research, artistic creation, and art collection. It is currently Hunan's largest professional public art museum with the most complete functions.
The museum opens to the public on September 28, 2019.
Tips:
Opening hours: 9: 00-17:00 (last entry at 16:30, closed on Mondays)
Address: No. 2, Jinjiang Road, Yuelu District, Changsha
Bus lines: No. 239, No. 311, No. 388, No. 205, or Da Ke Cheng (short for "Yuelu Mountain University Town of Science and Technology") Line 2
Translator: Kuang Zhenzhen
Chinese source: Xinhua