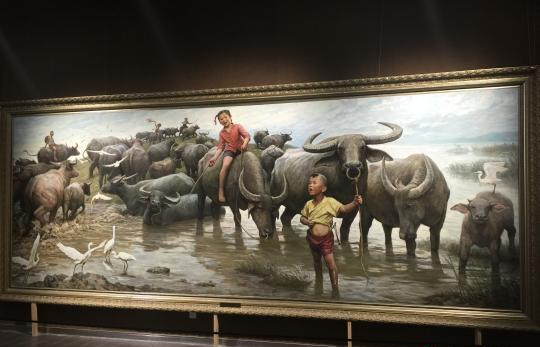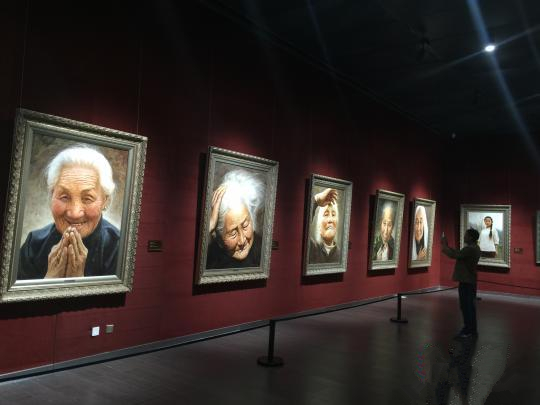 Li Zijian's works displayed at the museum
Li Zijian Art Museum opens on Sept. 29, 2016. Located at Yanghu Wetland Park area, the art museum was invested by Li Zijian, a Hunan-born painter who later moved to the USA. It will be permanently open to the public free of charge.

With a total investment of 165 million yuan, the art museum occupies a floor area of 25,000 square meters. The main exhibition area is composed of four exclusive exhibition halls covering over 5000-sqm for each. The permanent exhibition will keep those that have been included into Li Zijian's oil painting worldwide exhibition tour themed on humanity and love as major displayed works (most works in the museum are from collectors at home and abroad). And a batch of new works created by Li Zijian in recent years will also be the main displayed works.

"I hope the art museum will be a fortune to the people in my hometown and benefit their descendants as well," stressed Li Zijian at the opening ceremony.
The Museum comprises Li Zijian Oil Painting Exhibition Hall, Chen Xichuan Sketch Exhibition Hall, Venerable Master Hsing Yun One-stroke Calligraphy Exhibition Hall, and Water Music Hall.

Address: No. 385, First Section of Xiaoxiang South Road, Yuelu District, Changsha (湖南省长沙市岳麓区潇湘南路一段385号)
Admission fee: free

Chinese source: hn.chinanews.com
Updated on July 21
On July 16,2017, Li Zijian Art Museum was certificated as the world's largest personal art museum by the World Record Certification Agency (WRCA).