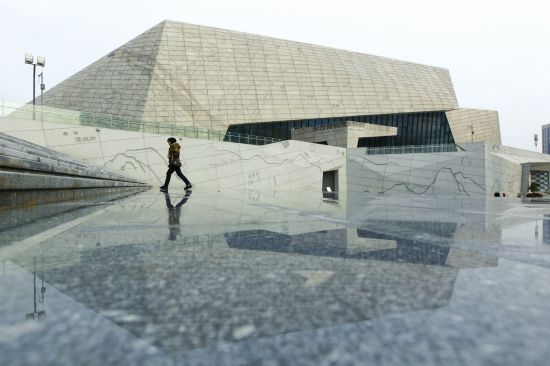 The exterior of Newly Built Changsha Municipal Museum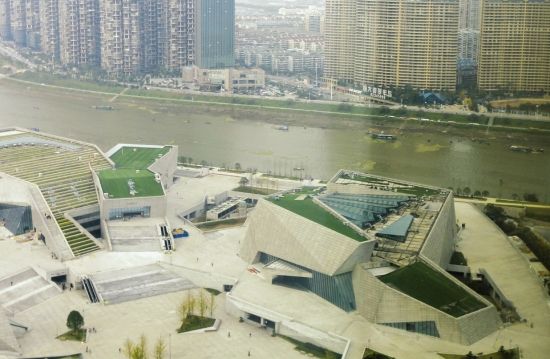 The bird's eye view of the museum
Located at the northeast side of Xinhe Delta, the newly built Changsha Municipal Museum covers an area of 20,000 square meters. The museum focuses mainly on the exhibition, collection, preservation and research of objects and specimen involving nature, history, culture, technology and science. Changsha Municipal Museum is open to the public on Dec. 28, 2016.
The basement of the museum contains a storeroom, an art-designing room, a mounting room and research office. The first floor is equipped with an entrance hall, exhibition halls of folk customs, arts and painting and a lecture hall. The second floor houses exhibition halls of cultural relics and fine arts. The third floor features exhibition halls of revolutionary history, urban development, urban planning and an open multimedia exhibition room.
The museum is organized around a center courtyard, and offers a sense of space. Visitors can have a panoramic view of Xiangjiang River and Liuyang River at the museum's green roof by walking up the ramp in the south, or enjoy an aromatic coffee at the semi-basement from the ramp of the courtyard or get access to exhibition halls on all floors by taking elevators in the atrium.
The You with Divine Face [Photo / Changsha Evening News]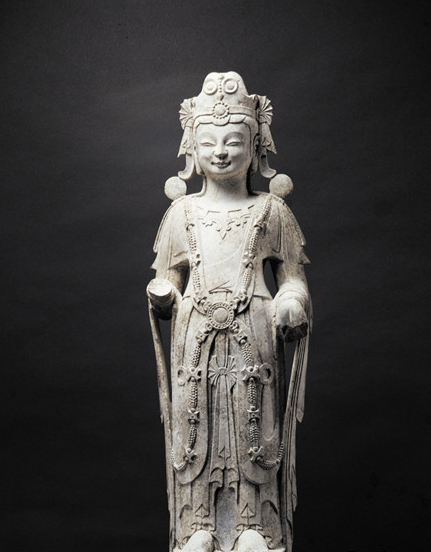 The smiling bodhisattva statue from the Southern and Northern Dynasties (AD 420-581) [Photo / Changsha Evening News]
How to get there: take the No. 11 or No. 106 Bus to Liang Guan Yi Ting (二馆一厅站 literally means two pavilions and one hall—New Changsha Municipal Museum, New Changsha Municipal Library and Changsha Concert Hall), or take subway (line 1) (which is under construction and is expected to open to traffic in 2016.) to Beichen Sanjiaozhou (北辰三角洲站 Beichen Delta)
Contact Us:
Webstie:http://www.csm.hn.cn
E-mail:csm@csm.hn.cn
Tel: (+86 731)82892350,82892360
Wechat: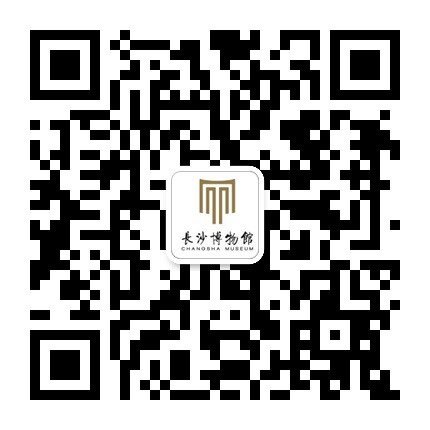 Overseas Returned Relics on Display
The four animal heads, of monkey, tiger, ox and pig from the Old Summer Place have been installed in the showcase. [Photo by Shi Zhenzhuan / Changsha Evening News]
A batch of rare Chinese cultural relics retrieved from abroad has been put at Changsha Museum for exhibition, starting from December 28, 2015.
 
The 82 relics provided by Poly Art Museum, Beijing have been installed in the showcases and will be on display for free public viewing until April 20, 2016.
Art lovers have feast to their eyes the Chinese treasures once scattered overseas including four of the 12 animal head sculptures of the Old Summer Palace, bronze antiques from Shang to Han dynasty and Qingzhou stone bodhisattva statues from the Southern and Northern Dynasties.
 
Source:en.changsha.gov.cn
About the Former Changsha Municipal Museum
The former Changsha Municipal Museum was located in Bayi Road. It is a comprehensive local museum, which has more than 30,000 exquisite articles of various and precious historical relics, primarily excavated in Changsha region from the primitive Neolithic periods to the feudalistic Ming and Qing Dynasties. Among them there are worldwide attention-getting books, called Wujian, which were made of bamboo slips in Wu State, one of ancient Three Kingdoms, and big bronze cymbals of Shang Dynasty and serial cymbals, in which 9 cymbals each set are organized. These serial cymbals are Chinese earliest and largest numbers of musical instruments that can be serially performed. 
 
Contact Us:
Address: No. 538, Bayi Road, Furong District, Changsha City, Hunan Province
Postal Code: 410011
Tel:(+86 731)8 441 4613
E-Mail:master@csm.hn.cn
Bus Line: 501, 105, 142
Name of the Bus Station: Qingshuitang