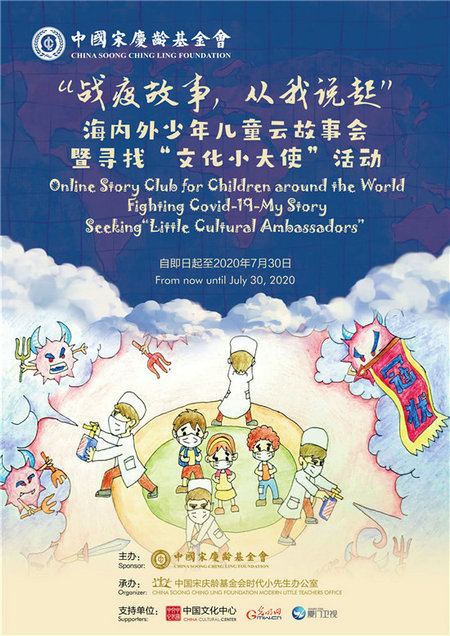 China Soong Ching Foundation launched an online event, inviting children around world to share their experiences about the COVID-19 pandemic through videos. [Photo provided to Chinaculture.org] 
Children are invited by a recently launched event, Online Story Club for Children Around World Fighting COVID-19, to share their experiences about the pandemic through videos.
The video length required is three minutes, and the content could be stories about the fight against the epidemic which happened to themselves, their family and friends, or any people in their country.
Ten children will be chosen through online voting and expert review and awarded as "Little Cultural Ambassadors" with honor certificates from the event organizer, China Soong Ching Foundation. They will have the opportunity to get an invitation to international children's activities held later in Beijing.
Joining the organizer to promote the event in South Korea, the China Culture Center in Seoul invited local children and teenagers aged 8-14 to share their stories about the pandemic in videos.
The event aims to establish a platform for children around the world to speak their minds as they face challenges from the epidemic.
Source: Xinhua