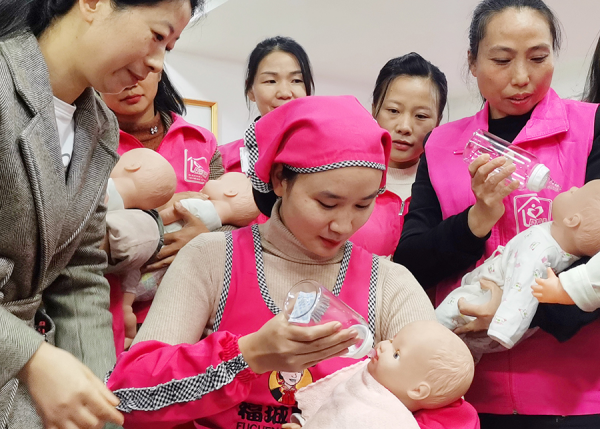 On November 24, trainees learned baby care skills at Jiacheng Vocational and Technical Training School in Jiahe County.
In recent years, the Jiahe County Women's Federation has been organizing "women's skills training classes" with the school. They provided more than 2,600 rural and laid-off women with entrepreneurial and employment needs with training courses in housekeeping, baby-raising, pastry, e-commerce, and other skills for free, to improve their competitive strengths. (Photo/Huang Chuntao)
This article is from Hunan Provincial Government www.enghunan.gov.cn.
Translator: Yu Jiangjiang
Chinese source: hunan.gov.cn