The Ministry of Housing and Urban-Rural Development issued a notification to designate Hunan Province, Guangdong's Shenzhen, and Jiangsu's Changzhou as pilot regions for green building construction, according to the Hunan Department of Housing and Urban-Rural Development. This aims to boost transformation and upgrading of construction industry, and green development of urban and rural construction.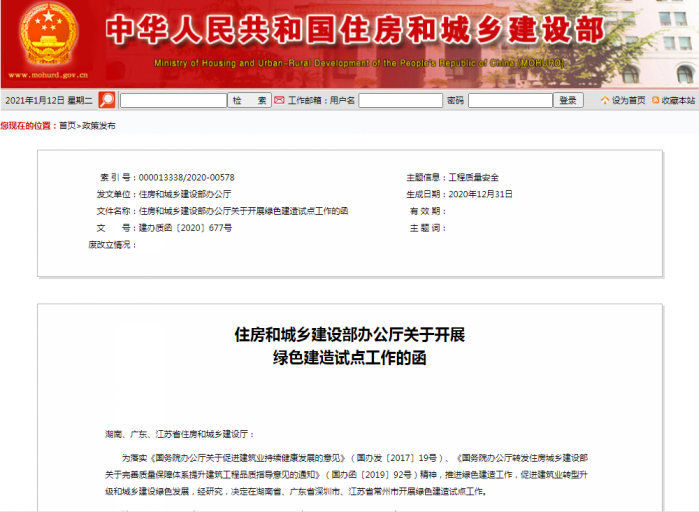 The three pilot regions are required to take active steps to establish green construction technical, management, implementation, and evaluation systems that would be replicable and scalable by the end of 2023. These systems would lay a foundation for promoting green construction to other domestic areas.
Next, Hunan will carry out green construction trials in Changsha, Zhuzhou, Yueyang, and Jishou, said the person in charge of the Hunan Department of Housing and Urban-Rural Development. Base on a coordinated platform for the whole industrial chain of prefabricated buildings, Hunan will establish a green construction industrial system covering all sectors ofn the industrial chain, including research and development, design, production and processing, construction and installation, and operation.
This article is from Hunan Provincial Government www.enghunan.gov.cn.
Translator: Pang Yuehui
Chinese source: hunan.voc.com.cn