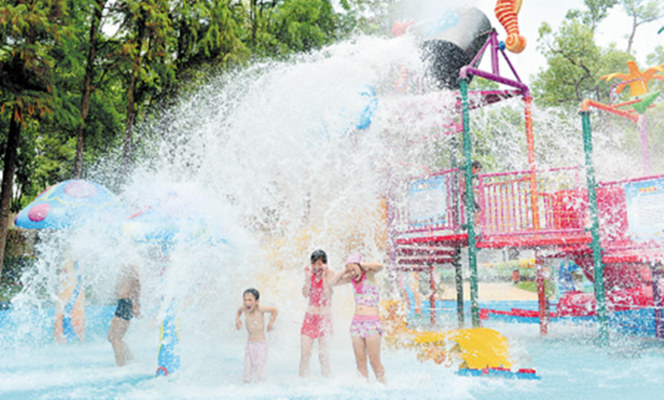 file photo (source: nxcity.gov.cn)
Huitang Hot Spring is located in the southwest of Ningxiang City, Hunan Province. It is one of the three famous high-temperature composite hot springs in China. Huitang, in English it means "grey soup", is named after the vapour rising out the spring. Huitang Hot Spring has a history of 2,000 years. The water is transparent and clear and the spring water temperature reaches as high as 89.5 degrees centigrade. It has 29 types of minerals that benefit many aspects of your health. It has always been regarded as "natural medical hot spring".

Huitang hot spring has advantageous resources and broad development prospect. Huitang is endowed with beautiful landscape and vegetation. Dongwu Mountain is located near the hot spring.

In the ponds near the hot spring, there are fish and ducks, which are quite delicious. They are called "Tang Fish" and "Tang Duck" and were tributes to the emperors in Ming and Qing dynasties.

Traffic Guide
City: Changsha
Address: Ningxiang City
Admission: Free
Tel: 86-731-88980063

How to get there:
In the West Bus Station of Changsha City, there are regular buses to Huitang Village, and the early bus starts at 6:20 AM.
You can take bus from Changsha City to Ningxiang City and then transfer to Huitang Village.
There is shuttle bus from Ningxiang City to Huitang every 20 minutes.
The buses to Lianyuan and Shaoshan also pass Huitang.