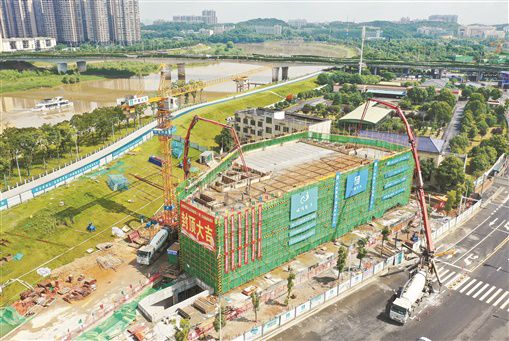 The photo, taken on May 30, shows a construction machine is concreting the top of the main building, at the energy station construction site in the north area of Malanshan. The project is undertaken by the 3rd Construction Co., Ltd of the China Construction 5th Engineering Bureau. (Photo/ Xie Bihua People's Daily)


On that day, the main building was capped. Upon its completion in August, it will provide overall energy service, fully covering the buildings of 1.6 million square meters in the Malanshan industrial park throughout the year.
This article is from Hunan Provincial Government www.enghunan.gov.cn.
Translator: Wu Lirong
Chinese source: hn.people.com.cn