The Metal Rabbit 1951 And 2011
Metal gives Rabbits a more resilient demeanor than the other more quiet Rabbit. These Rabbits are very ambitious and can be quite crafty in their dealings with others. They throw themselves and their ...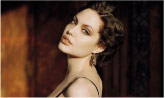 Famous Rabbit People
Angelina Jolie, Anjelica Huston, Drew Barrymore, Edith Piaf, Fanny Brice, Helen Hunt, Jane Seymour, Joan Crawford, Kate Winslet, Natasha Richardson, and Tina Turner...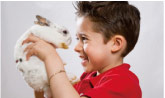 East Meets West
aries rabbit
These people need their own space and will utilize their ambitious natures by changing career patterns and personal paths throughout their lives...