Orchidaceae is a generic term for over 70 plants of Cymidium. It is native to Asian tropical and subtropical areas, which comprise thousands of synthesized hybrids. These hybrid flowers range in color from white, light yellow, to green, brownish red or deep bronze. Being terrestrial or epiphytic, with short scale-like stems, keratin and belt-like leaf blades, it is a common flower for appreciation. Each stem produces many flowers.

In terms of its distribution, it can be regrouped into Terrestrial orchids, Cymbidium macrorrhizum Lindlm and Cattlcya. The Terrestrial orchid is also known as the Chinese orchid since its origin is in China. Moreover, it has been listed as the top of the ten famous flowers in China.
We began our search journey for the mysterious orchids in Hot Water Town, located in the southeast of Rucheng County on the border between Jiangxi Province and Guangdong Province. After traveling eight kilometers to the south of the town, we arrived at Flying Water Village, overlooking Sishui Mountain. While climbing the mountain via a rugged trail along a brook called Dongjiang Stream, we were greeted by a large stretch of jade green. As we climbed upwards, the brook became narrower and narrower, and the water flowed faster eventually becoming a waterfall flowing down the cliff.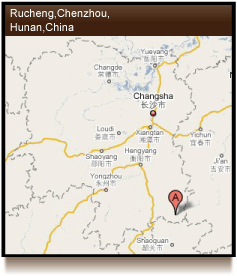 In Hunan Province there are eleven species of wild orchids plus two variants, accounting for 35% of the total number of Cymbidium. In China the majority of orchids is located in the west rather than in the east. Among them are Cymbidium Goeringii, Cymbidium and Cymbidium Ensifolium.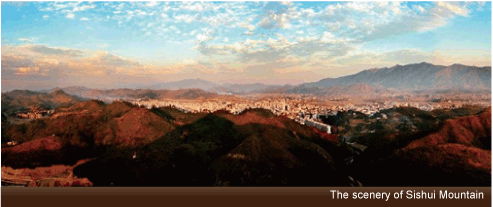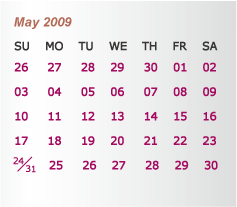 It was beside the rugged hiker's trail along the Dongjiang Stream that we discovered the first Tuer orchid.

What we found shortly on a four square meters green mossy rock was a green tuft of Shifu Orchid. Shifu is another kind of Orchid. Looking at its stem is sufficient to judge whether it belongs to the orchid family because the roots of each orchid is shaped like earthworms.

We also discovered a tuft of yellow-green Tai Orchid resting between the branches about seven meters above the ground. This kind of orchid reproduces mainly through its circular stems and stalks, but the chances of reproduction by seeds are quite slim. If so, how can their seeds fly onto the mountain and land there? How much time does it take for a seed as thin as flour grow into a bunch of orchids about 20 cm tall?
Traveling west from the waterfall, we saw the slope filled with Moso bamboo. It was said to be a place where orchids once flourished. However, we spent about an hour before finding three tufts of poorly growing Jian Orchid.

We found a Cymbidium ensifolium by chance.

In Hot Water Town, some people who are attached to orchids build their own Orchid garden.
In Hot Water Town, the elderly man Gan Hongsheng has cultivated more than 100 pots of orchids in a relatively small courtyard.

It seems quite easy to cultivate an orchid. The gardeners of the Orchid Cultivation Base of Rucheng County Forestry Bureau increased pots as a result of the growing number of orchids. They provide the habitats for orchids by breaking bricks into pieces and mixing rotten leaves into the empty pots.

However, orchids are vulnerable without much care. As the proverb goes, you can see flowers in the first year, green leaves in the second year, and nothing but empty pots in the third year.
In the mid 1980s, orchids became so fashionable that a large number of orchids, whether in bloom or not, were uprooted and then sold in bundles to orchid dealers. Not all of these orchids were transplanted into pots or soil. Instead, the dealers selected only the rare and excellent orchids while casting away those unneeded. It was said that some dealers of orchids offered such a high price that an orchid could be traded for a house.
On top of a mountain where a forestry farm is located in Sanjiangkou Town, southwest of Hot Water Town, where a large patch of Cymbidium ensifolium grew last October, now exist only several dozen tufts under Pine trees and unknown bushes. Worse still, quite a few tufts of Orchids lie on the rotten leaves.
We rummaged intensely for Orchids on the southeastern slope of a Daping Forestry farm in Rucheng County. Together with us was He Liangquan, a member of Rucheng County Orchid Association, who tries hard to step closer to the well-grown Faber Cymbidum Orchid. According to Tan Xianli, a villager who visited this place a couple of months before, this piece of Orchid had been illegally unearthed about 20 days before.
Since the craving for indiscriminate unearthing and trading orchids swept the 1980s and 1990s, it has gradually regained its rationality; nevertheless, the number of wild orchids has dropped significantly. Still today, the rare and precious orchids are still pursued by many people.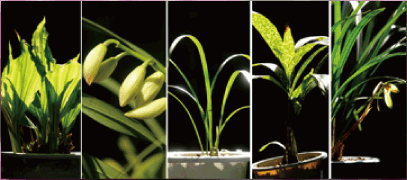 Orchids growing in deep mountains set forth sweet fragrance.
They are discovered and appreciated by the world.
and then transplanted in its houses.
They are deprived of the natural rain and frost.
and their own soil.
In spite of the great care and concern.
confining them in the artificial environment doesn't suit their nature.
When winter comes with frozen frost and snow.
The green leaves can't help but to wither away.
How can they be compared to the orchids growing in the valleys and forests.
even that they still bring forth their aroma in good time!

By Chen Ruyan (Ming Dynasty)
Photos taken by Zhouzhigang
Chinese script edited by Zangjie
Tanslated by ZZQ
Designed by Miaolin
Made by Liudong